Jury
The jury will consist of five distinguished members, singing experts from Slovenia and abroad.
The jury will evaluate according to the following criteria:
singing technique,
intonation,
interpretation,
artistic impression.
THE JURY
Jury member
TARA VENDITTI (United States of America - Austria)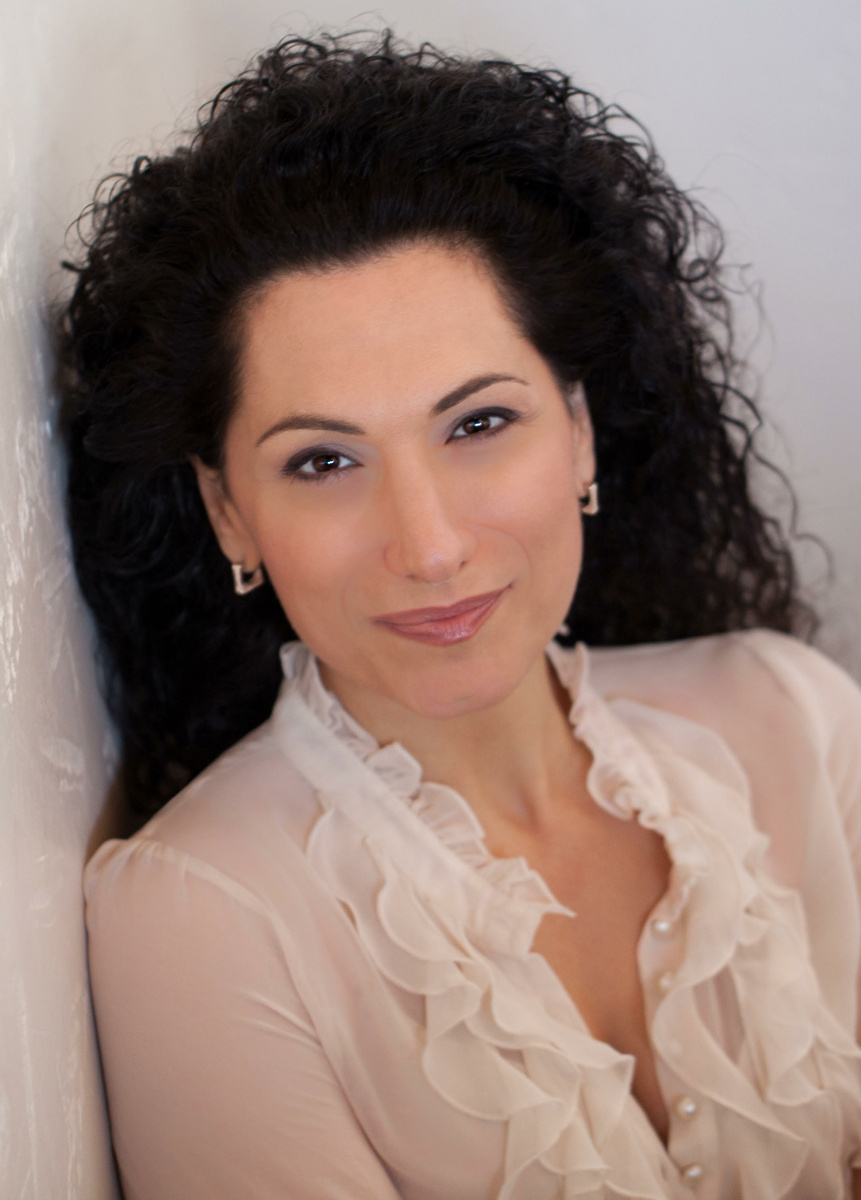 American mezzo-soprano Tara Venditti has been acclaimed on four continents as a "consummate singing actor" (Frankfurter Rundschau) in a wide-ranging repertoire spanning four centuries. Recent engagements include the title-role CARMEN with Florida Grand Opera, Aldonza MAN OF LA MANCHA with Portland Opera, Olga EUGENE ONEGIN with Hawaii Opera Theatre, Isabella L'ITALIANA IN ALGERI with Sarasota Opera and her Théâtre du Châtelet debut in Sondheim's PASSION, covering Natalie Dessay in the role of Fosca and performing the role of Fosca's Mother. Ms Venditti has sung the title-role CARMEN with Opera Holland Park (London), Staatstheater Mainz, Staatstheater Darmstadt, Theater Bremen, Theater Freiburg, Theater Münster, Kentucky Opera and the Wuhan Philharmonic.
Other engagements include Frasquita (mezzo-version) CARMEN at Teatro alla Scala as under the baton of Maestro Gustavo Dudamel, the title-role of Handel's TAMERLANO at the Royal Opera House Covent Garden under the baton of Maestro Ivor Bolton and the title-role SOLOMON with Capella Cracoviensis under the baton of Maestro Alessandro De Marchi. As a member of the ensemble at Staatstheater Nürnberg her roles included Mère Marie DIALOGUES DES CARMÉLITES, Rosina IL BARBIERE DI SIVIGLIA, Maddalena RIGOLETTO, Orfeo ORFEO ED EURIDICE and the roles of Flosshilde and Schwertleite DER RING DES NIBELUNGEN conducted by Philippe Auguin.
A champion of 20th and 21st century repertoire, Ms. Venditti has appeared in Staatstheater Darmstadt's production of Luigi Nono's PROMETEO and at the Israeli Opera Tel Aviv as Leocadja Begbick in AUFSTIEG UND FALL DER STADT MAHAGONNY conducted by David Stern. She debuted with the ORF Radio Symphony Orchestra Vienna at the Wiener Konzerthaus with a compelling program of Weill's "Radio Music", including his cantata The Ballad of Magna Carta.
An alumna of the prestigious Oberlin Conservatory (Dean's Scholar of Voice) B.Mus., Manhattan School of Music (Merit Scholar) M. Mus., Ms. Venditti is currently a University Professor of Voice at Kunst Universität Graz, Austria. She has previously held the position of Associate Instructor of Singing for the University Conservatories of Nürnberg-Augsburg from 2006-2008, has taught voice for the National Theater Workshop for the Handicapped, and Monash University in Melbourne, Australia, and continues to lead masterclasses worldwide for universities and opera companies.
Jury member
BARBARA KOZELJ (Slovenia - Netherlands)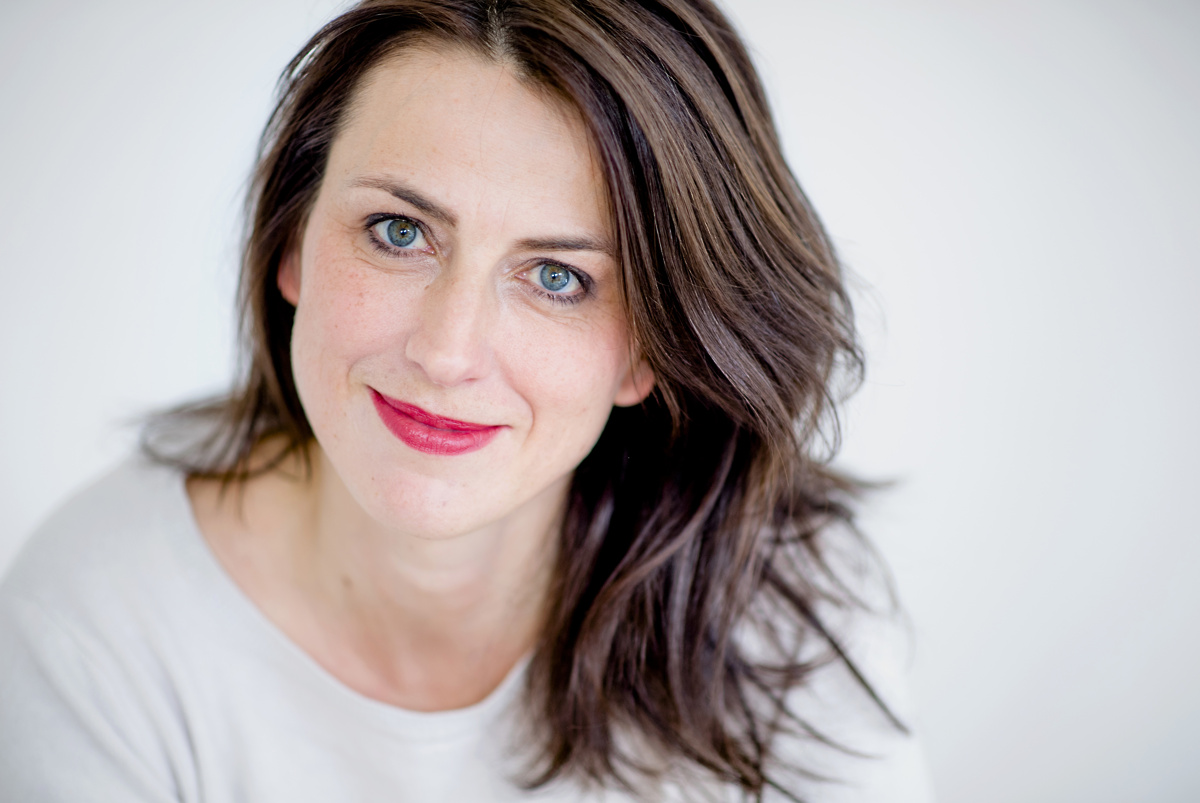 Slovenian mezzosoprano Barbara Kozelj has established herself as a charismatic and versatile soloist and musician. Her performances have brought her to the leading international stages and continue to captivate audiences around the world. Throughout her career Barbara has collaborated with conductors including Jaap van Zweden, Richard Egarr, Neeme Järvi, Paul McCreesh, Kenneth Montgomery, Stefan Soltesz, Reinbert de Leeuw, and with orchestras including Academy of Ancient Music, Gabrieli Consort and Players, Orquestra Simfonica de Barcelona, Slovenian Philharmonic Orchestra, The Orchestra of the Age of Enlightenment, and most of the Dutch orchestras including the Royal Concertgebouw Orchestra. Barbara also has a close rapport with conductor Iván Fischer with whom she made her Carnegie Hall debut performing Bach's St Matthew Passion as well as her BBC Proms debut in Mozart's Requiem. She subsequently joined the Budapest Festival Orchestra and recorded Mendelssohn's A Midsummer Night's Dream for Channel Classics.
On the opera stage Barbara has distinguished herself in leading roles for houses including Essen, Leipzig, Bonn and Amsterdam. She received international critical acclaim for her role debut as Penelope in Monteverdi's Il ritorno d'Ulisse in patria with the Academy of Ancient Music and Richard Egarr in London's Barbican Hall, as well as for her debut as Brangäne in Wagner's Tristan und Isolde at Oper Leipzig.
Her versatility has excited the attention of many composers, and she has a strong affinity with Lieder, regularly performing recitals with Julius Drake. Her CD's with the Ebony Band, 'Around Prague' and 'Unheard' have been released on Channel Classics to high praise from both national and international press.
She began her musical studies at the Academy of Music in Ljubljana, and the Royal Conservatory in The Hague.
Jury member
MARTINA GOJČETA SILIĆ (Hrvaška/Croatia)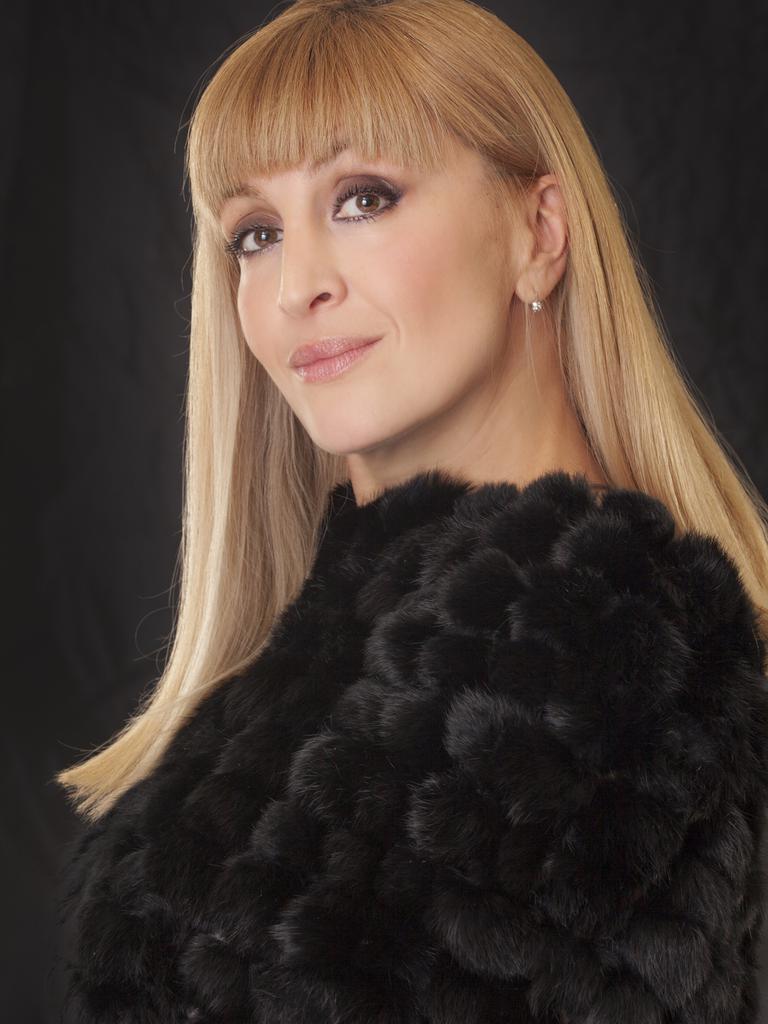 Martina Gojčeta Silić, born in Zagreb, Croatia, graduated singing at Music Conservatory of Zagreb, Snježana Bujanović's class. Her further education included Masterclasses in Vienna, Amsterdam and Brussels.
On her concert repertoire there are many Mahler's titles, such as Kindertotenlieder and Rueckert Lieder, Simphonies no. 2, 3, and 8, Mozart's Requiem and C-minor Messe, Verdi's Requiem, Rossini's Petite Messe solenelle and Stabat Mater, Handel's Messiah, Pergolesi's Stabat Mater, Vivaldi's Gloria and Beatus vir, Beethoven's IXth simphony and Missa solemnis, Saint-Saens' Requiem, Janaček's Msa glagoljskaja and others.
She often performs contemporary music with Cantus ansamble, chamber orchestra specialized for XX. and XI. century music.
Operatic roles that she sang with great success are Santuzza in Cavalleria rusticana (P. Mascagni), Donna Elvira in Don Giovanni (W. A. Mozart), Marfa in Hovanschchina (M. P. Musorgski), Fenena in Nabucco (G. Verdi), Olga in Evgenij Onjegin (P. I. Čajkovski), Maddalena in Rigoletto (G. Verdi) and others. She's singing teacher at Music Conservatory of Zagreb.
Jury member
ANTRA ANKAVA (Latvia)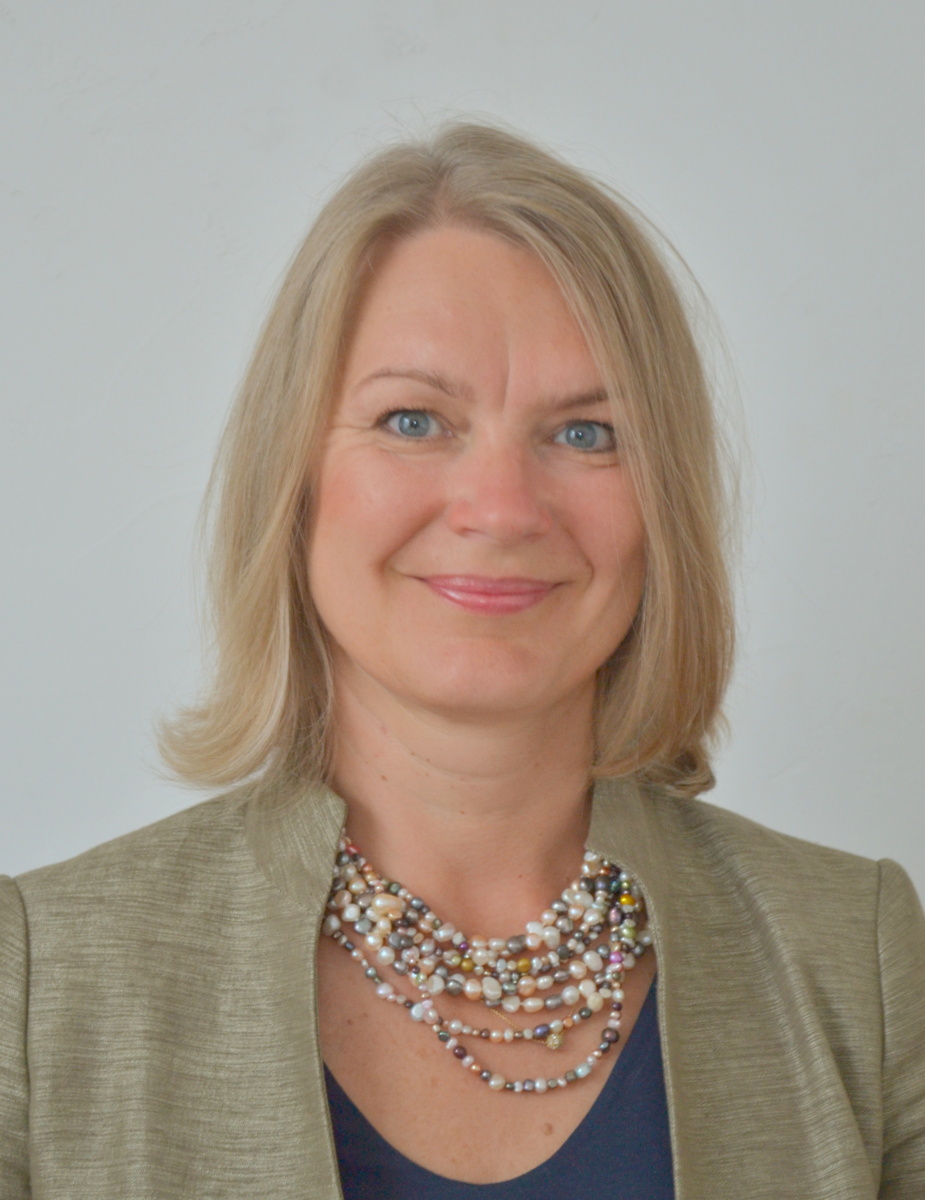 Antra Jankava (Bigača) graduated Jāzeps Vītols Latvian Academy of Music in 1989 after studies with professor Ludmila Brauna, since then till 2009 she was a soloist at the Latvian National Opera. Amongst her most significant roles were Carmen, Bradamante, Amneris, Dorabella, Suzuki, Olga, Adalgisa, Fenena, Maria, Cherubino, Hansel.
She has performed chamber music programmes of Latvian classical and contemporary music and prepared recitals featuring pieces by Hugo Wolf, Nikolai Medtner, Robert Schumann, Peter Tchaikovsky and other foreign composers. Antra Jankava has participated in countless performances of large scale vocal-instrumental pieces in Latvia and abroad.
For her role of Judith in Bela Bartok's opera 'Bluebeard's Castle' and for her chamber music performances she received the Latvian Great Music Award of 1995. She has participated in many radio recordings and various CDs. In 2002 she recorded a solo CD with the Latvian National Opera Orchestra.
From 2009 until now she is docent at Jāzeps Vītols Latvian Academy of Music, since 2011 she is also the head of the vocal department at the Riga Dome Choir School, and since 2009 the president of the Latvian Singing Teachers Association.
Jury member
JANKO VOLČANŠEK (Slovenia)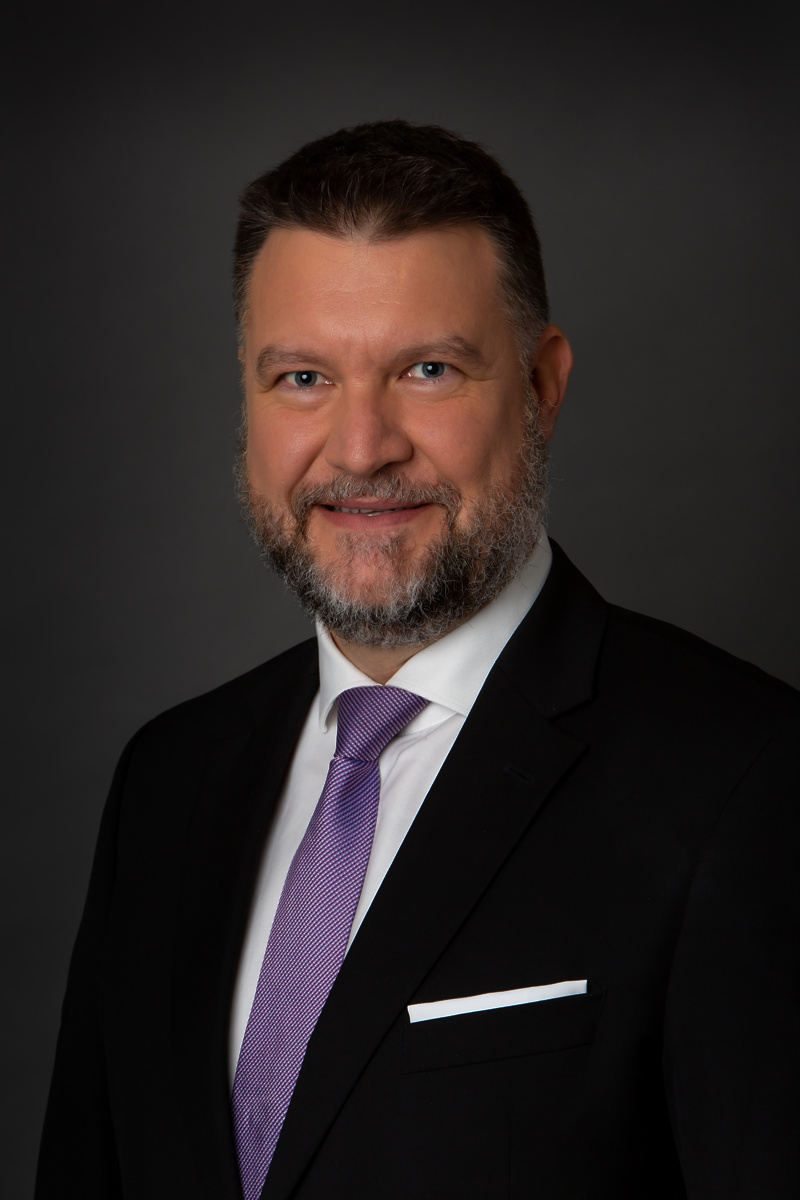 Bassist Janko Volčanšek graduated from the Academy of Music in Ljubljana in 2002 in the class of Assoc. prof. Irene Baar, with whom he also completed postgraduate specialist studies in 2005. He perfected his knowledge with many eminent pedagogues abroad, and he is now successfully passing it on to students at the Conservatory of Music and Ballet in Ljubljana.
He performs on domestic concert and opera stages (Slovenian Philharmonic, Cankarjev dom, SNG Opera and Ballet Ljubljana, SNG Maribor ...) and abroad (Croatia, Italy, Austria, Belgium ...), also at various festivals (Radovljica, Varaždin , Ljubljana...). He recreated over 40 vocal-instrumental works with all major Slovenian orchestras (RTV Slovenia Symphony Orchestra, SNG Ljubljana Opera and Ballet Symphony Orchestra, SNG Maribor Orchestra, Slovenian Philharmonic Symphony Orchestra ...) under the direction of renowned Slovenian and foreign conductors: dr. Mirko Cuderman, Uroš Lajovic, Vladimir Kranjčević, János Kovács, Velizar Genchev, Günter Theuring, David de Villers, George Pehlivanian, Loris Voltolini, Jaroslav Kyzlink…
He is the winner of national and international singing awards, as well as the Prešeren laureate of the Academy of Music and a Wagner Fund scholarship holder.
In 2008 he made his debut in Ipavec's Teharski plemiči (SLG Celje), and in 2009 on the stage of SNG Maribor as Jaka in Parmov Zlatorog. As a soloist he also collaborates with the SNG Opera and Ballet Ljubljana, where he recreated the roles of Thibaut in Tchaikovsky's Virgin of Orleans, Doctor in Verdi's Macbeth, Zuniga in Bizet's Carmen, Zia Bonza in Puccini's Madame Butterfly, the first soldier in Strauss's Salome Vecchi , Alcindor and Benoit in Puccini's La Boheme, Count Monteron in Verdi's Rigoletto, and Bartol in Rossini's The Barber of Seville.